Northern Firearms Instruction
Welcome to Northern Firearms Instruction!
It's your right to bear arms.
Northern Firearms Instruction (NFI) is a team of highly experienced NRA Firearms Instructors headquartered in Redding (Shasta County) CA, that serves Northern California and Southern Oregon residents with beginning to advanced firearms training. Our motto, "Our Right, Our Responsibility" is the platform from which all of our instruction is developed and presented.
"Our Right, Our Responsibility"
NFI provides classes in the region focused on the knowledge, skills and attitude of safe firearms use. NFI specializes in personal defense training including Concealed Carry Training, (CCW), Advanced Personal Protection Training, and California Department of Fish and Game Hunter's Education Certification.
Our students learn to shoot safely in a stress-free learning environment. NFI is committed to programs that promote our local outdoor heritage. NFI supports the NWTF Jakes Program, Northern California Parent-Youth Turkey Hunt, The Rocky Mountain Elk Foundation, The Mule Deer Foundation, Ducks Unlimited, Pets without Partners, California Deer Association, California 4H, California High School Rodeo Association, and many others.
NFI teaches California CCW, Ladies Only California CCW, Basic Pistol Safety, Basic Rifle Safety, Hunter Marksmanship Clinics, CA Hunter's Education, and NRA Instructor Courses. Personal accountability and responsibility is the foundation from which we build all of our classes. NFI is authorized to provide CA CCW training to 30 Northern California Counties. We routinely train students from as far south as Tulare County and as far north as Siskiyou County. Welcome!
CA CCW

NRA Pistol

NRA Personal Protection

CA DOJ Firearms Instructor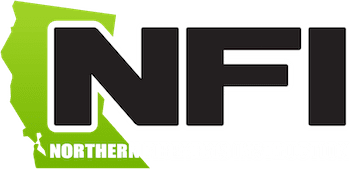 Shasta / Trinity County Firearms Training Director